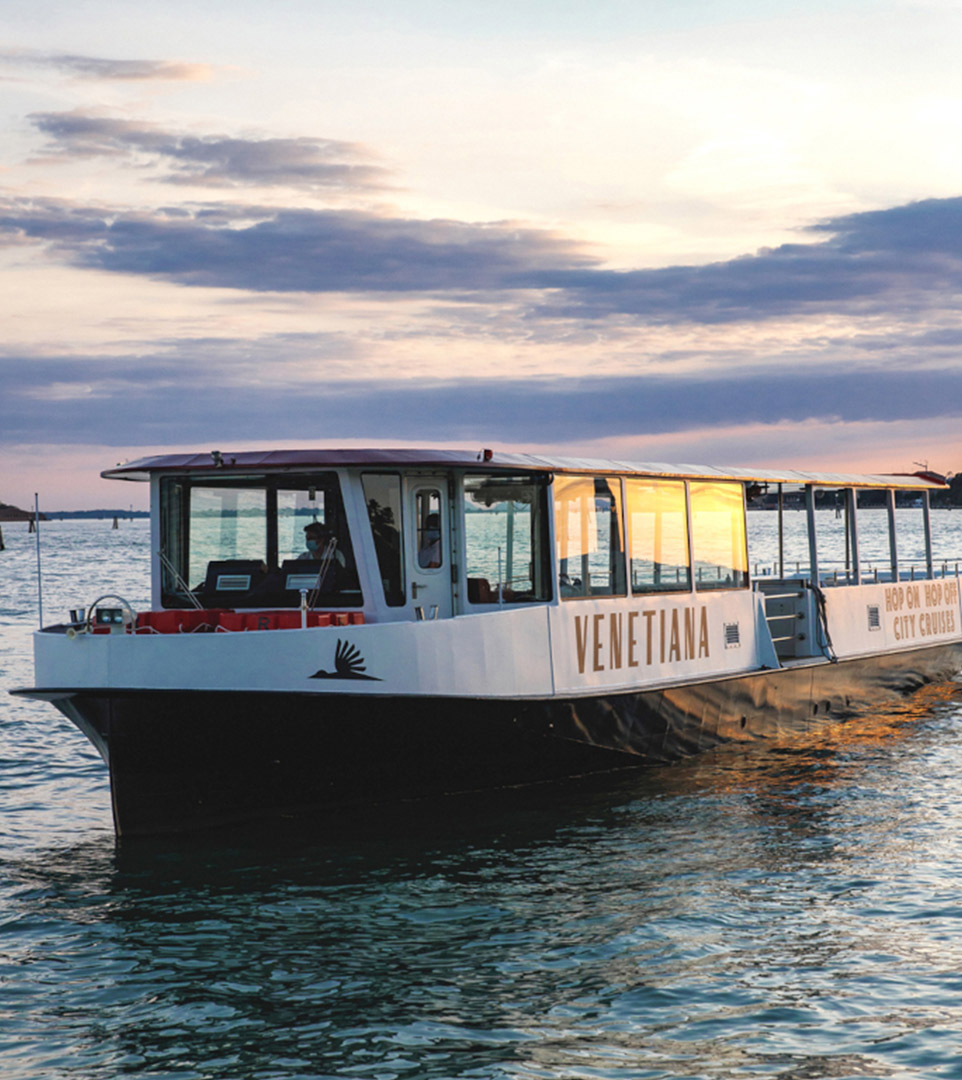 Who we are
Venetiana is the product of a unique convergence of experiences: the passion for transport of the Autoguidovie Group, which has been operating in the sector since 1908 and boasts the most modern bus fleet in Italy. The dedication to customer care and the regard for details of Senato Hotel Milano. Dolomitibus's in-depth knowledge of the tourist wonders in the Veneto region. And the tradition of Veneziana Motoscafi, since 1950 a leading company in tourist transport in the lagoon with taxi and grand touring motorboats.
It is a wide-ranging union, but firmly anchored in the local fabric, which aims to enhance the skills of each component, to offer you the perfect combination of tourist services and experiences. 
 
Our mission is to transport people an inspire travelers
Sustainability
At Venetiana we believe in sustainability, which is built with respect for the environment and daily commitment to work, so we can offer our passengers an authentic value that enriches the city and those who visit it.
We set out to create a tourist service that is not just a means of transport, but an all-round experience of Venice and its lagoon, capable of inspiring visitors to interact with the local fabric. A project in harmony with Venice and the surrounding area.
This is why our logo represents a seabird, whose wings display six feathers, like the six districts of our city.
This is why we have created an app that offers geo-localized audio guides on the ground -written mainly by Venetians- that offer an original Venice, outside the box and off the beaten paths.
This is also why we have imagined and designed an innovative boat. In addition to being a comfortable and elegant vessel, its new patented hull reduces wave motion, which undermines the stability of the city's foundations.
 
Venetiana boat fleet
All Venetiana boats are sustainable as their new patented hull reduces wave motion, which undermines the stability of the city's foundations.
Comfort is at same level: all boats are designed to offer the best panorama, with silent engines that allows to enjoy the view in total relax.