Venetiana, One ticket to cruise Venice and its islands, get lost within the 'calle-streets' in the shade of St. Mark's Basilica, be amazed by the glass-blowing in Murano and discover all colours of Burano island
Hop on Hop off / city cruises
One ticket to cruise Venice and its islands, get lost within the 'calle-streets' in the shade of St. Mark's Basilica, be amazed by the glass-blowing in Murano and discover all colours of Burano island.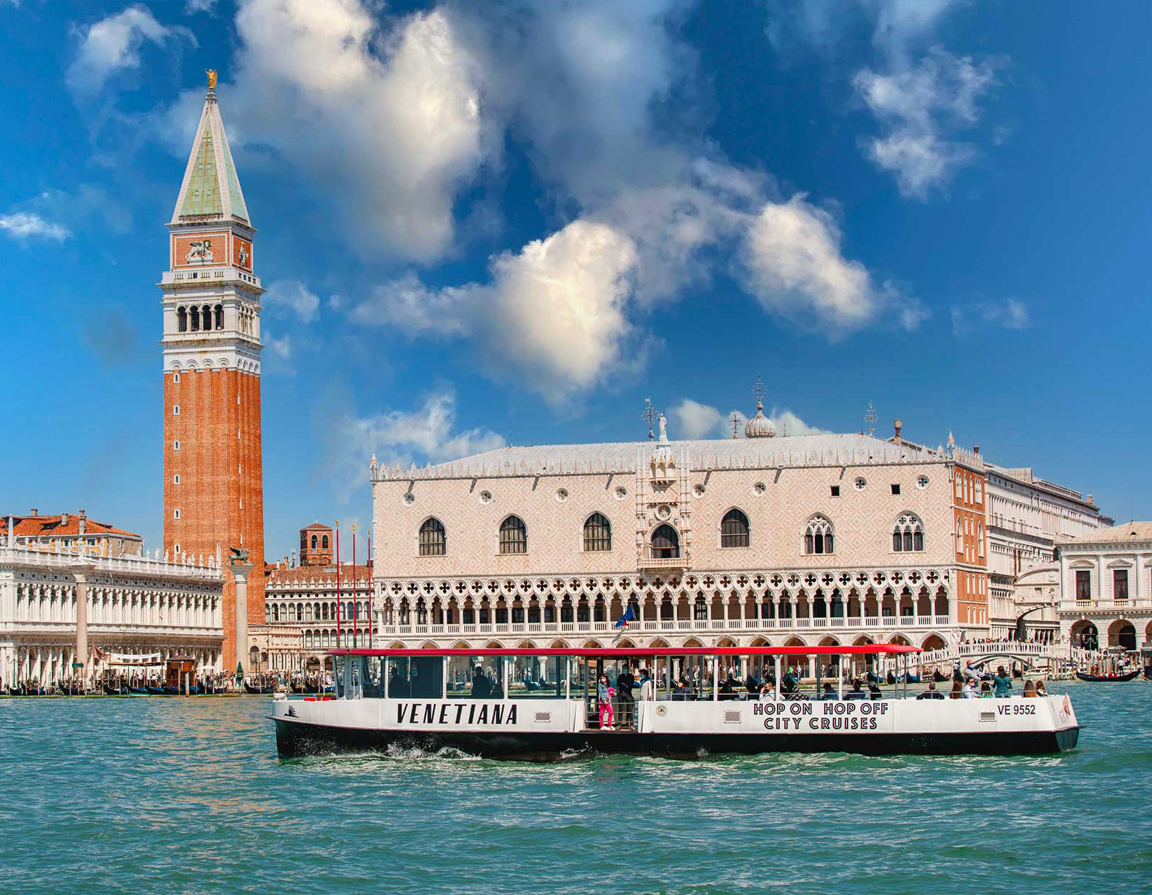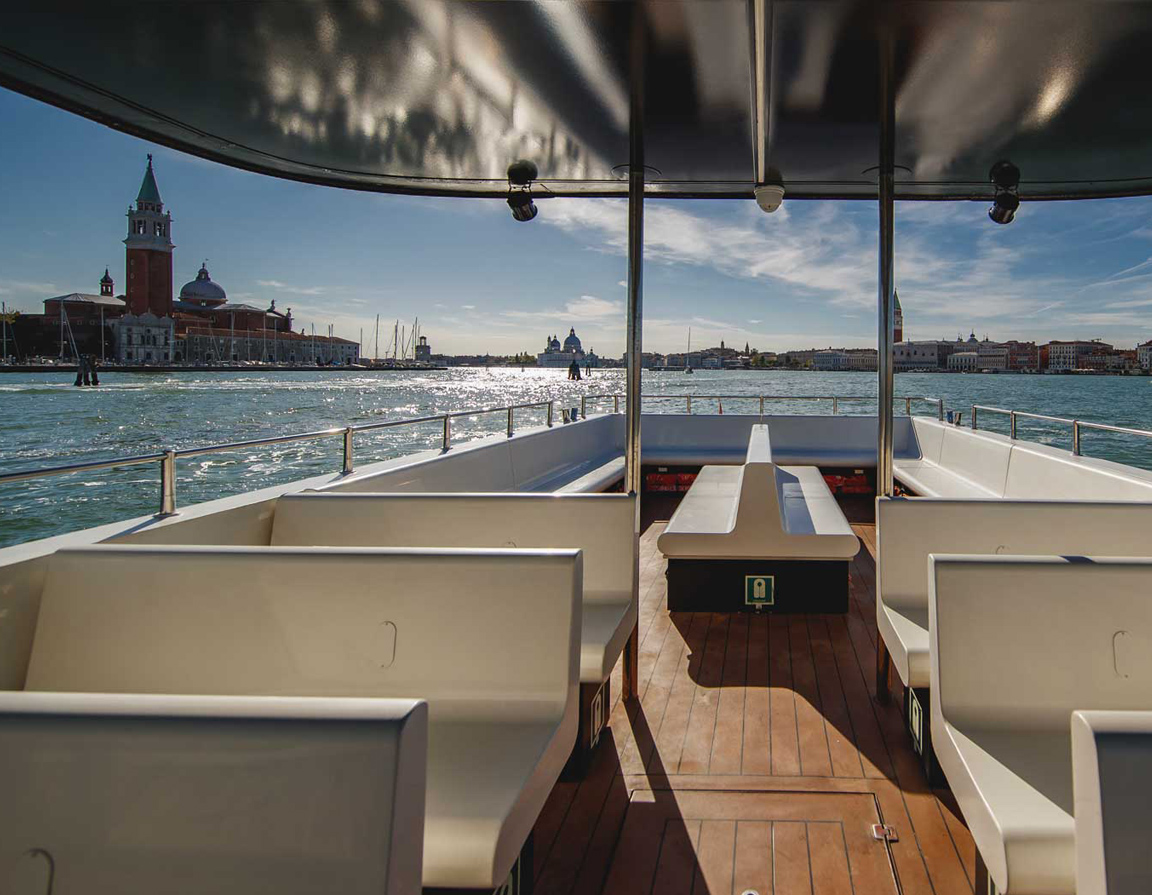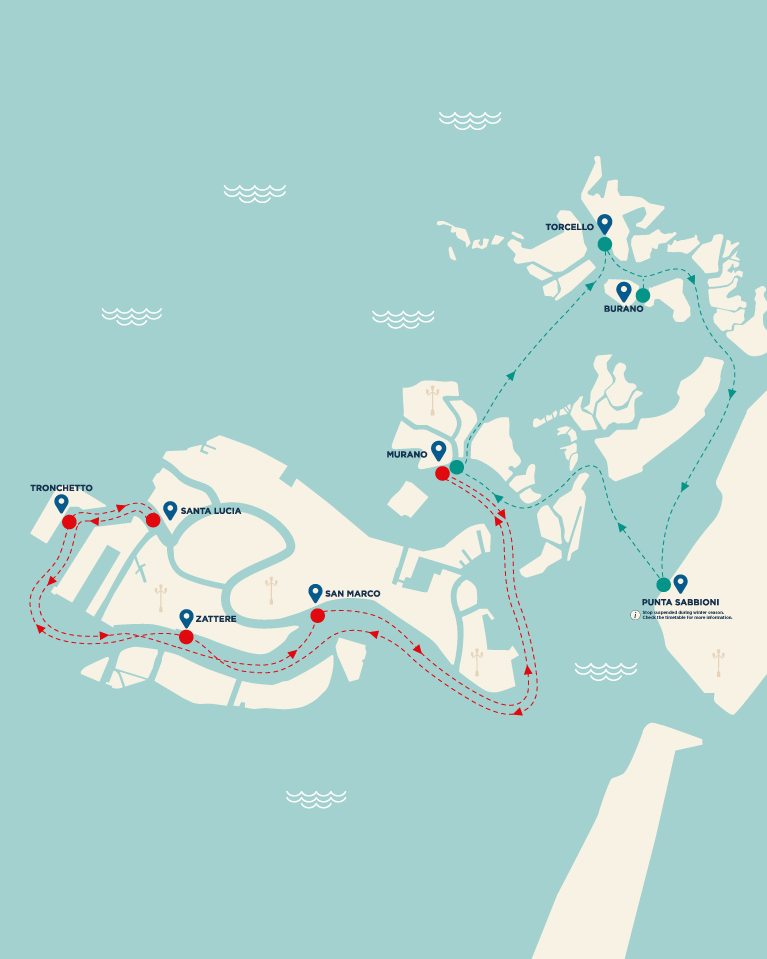 We will let you discover most famous places, most hidden and secret corners, traditions and curiosities for a unique and memorable visit of Venice and its islands.
FAQ
Consult our FAQs, you will find all the answers to your questions and curiosities about Venetiana
The glass-blowing demonstration in Murano is free? Where is it?
Yes, the glass-blowing demonstration is included in your ticket. The ELLEGI MURANO GLASS is a furnace just in front of our stop and will show you this ancient art
How can I download your audioguides?
1. Purchase our ticket
2. Download POP Guide App
3. Scan the QR code or enter the
ID and Password provided on your
voucher
4. access and download all audioguides ou want
Can I use both water lines with just one ticket?
Yes, you can freely use our line to hop on hop off whenever you want. Number of trips is unlimited within ticket duration (24 / 48 h)